Trochus Shell Pieces
Baroque shaped shell pieces in a functional semi-processed form. Use these to share the oceans' beauty across fashion, architecture, and industrial design. Shell Pieces come in two forms, Ocean Tumbled, and Chip, both with a natural organic feel.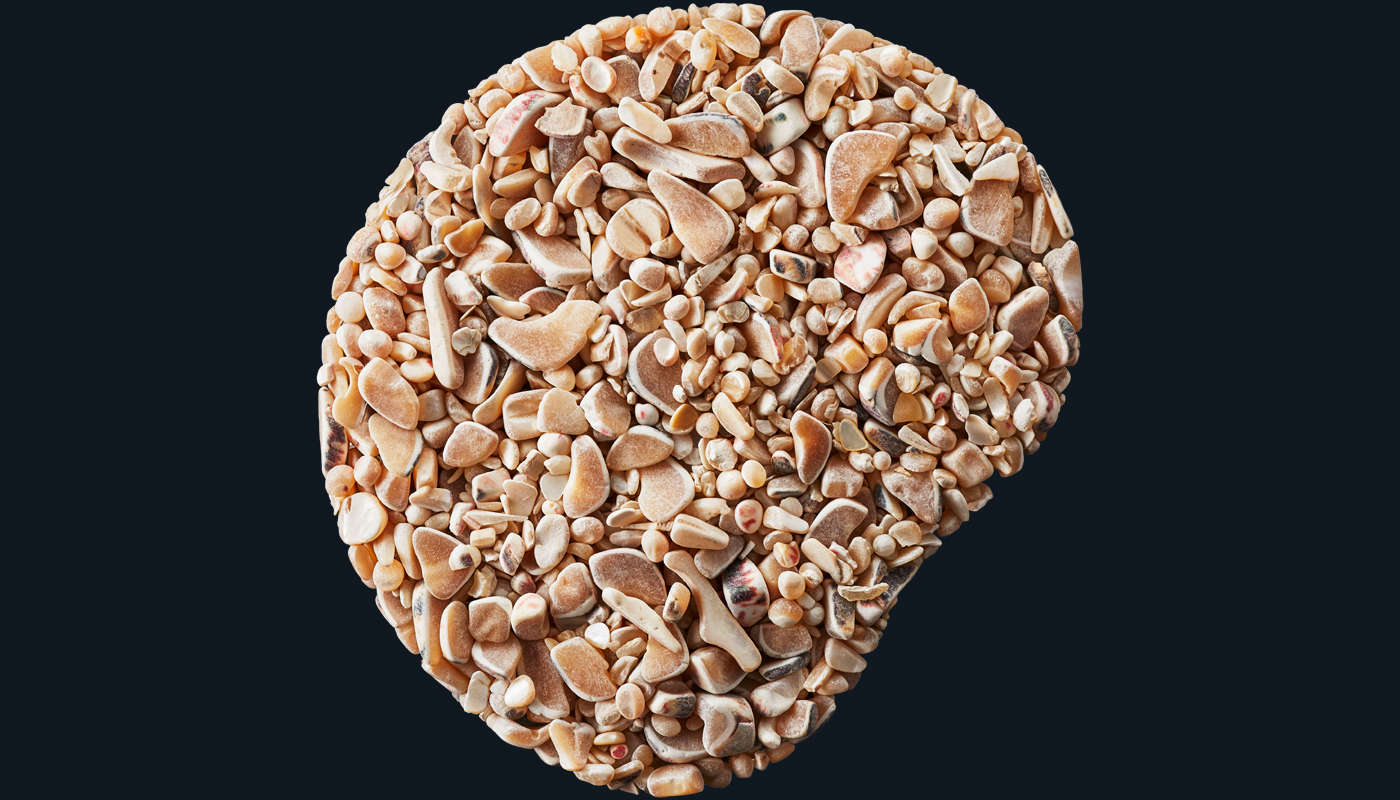 Shell Chip
A re purposed material, Luméa Trochus Shell Chip utilises off-cuts from jewellery and button manufacturing, breaking this material down into small pieces that can be used in aggregate mixes. The natural luminescent particles bring a subtle white speckle to your surfaces.
For customers who value the natural sparkle of shell, this minimally processed option looks great scattered across polished concrete floors, and added to bench top and tile aggregate mixes. It can be used indoors without a coating, or outdoors and in swimming pools if a coating is applied to help seal water and provide protection from the suns UV rays.
0.5 mm (0.02")
1.0 mm (0.04")
2.0 mm (0.06)
4.0 mm (0.16")
6.0 mm (0.24")
8.0 mm (0.31)
10.0 mm (0.39)

Shell is a natural product with a variety of factors that affect appearance. Your screen settings also affect the experience of the colours and appearance. Therefore, there is no guarantee it will be possible to achieve the exact appearance as what you see on this website. Certain characteristics of our products may be altered depending on storage conditions or their use in combination with other ingredients. This is beyond our control and we strongly recommend contacting us directly with specific enquiries and testing prior to use.
Tell us about your project...
Your project is unique, so we provide personalised advice before delivering worldwide from our studio in New Zealand.

Luméa products are made from natural shell with a variety of factors that affect form and function. If you can't find the right product from within our range, then talk to us about our custom design service. We love to experiment and collaborate with our partners to create unique solutions.