Wing Oyster Veneer
Luméa Veneers have been carefully sliced from our Whole Shells. An intricate process that turns a curved shell into a flat and versatile product solution using thin strips of shell called feathers which are pieced together like a puzzle to form the full sheet. Perfect for inlay, this shell veneer maintains the natural colours of the shell and is predominantly used to embellish wooden home furnishings and musical instruments. Choose from Coated and Uncoated forms.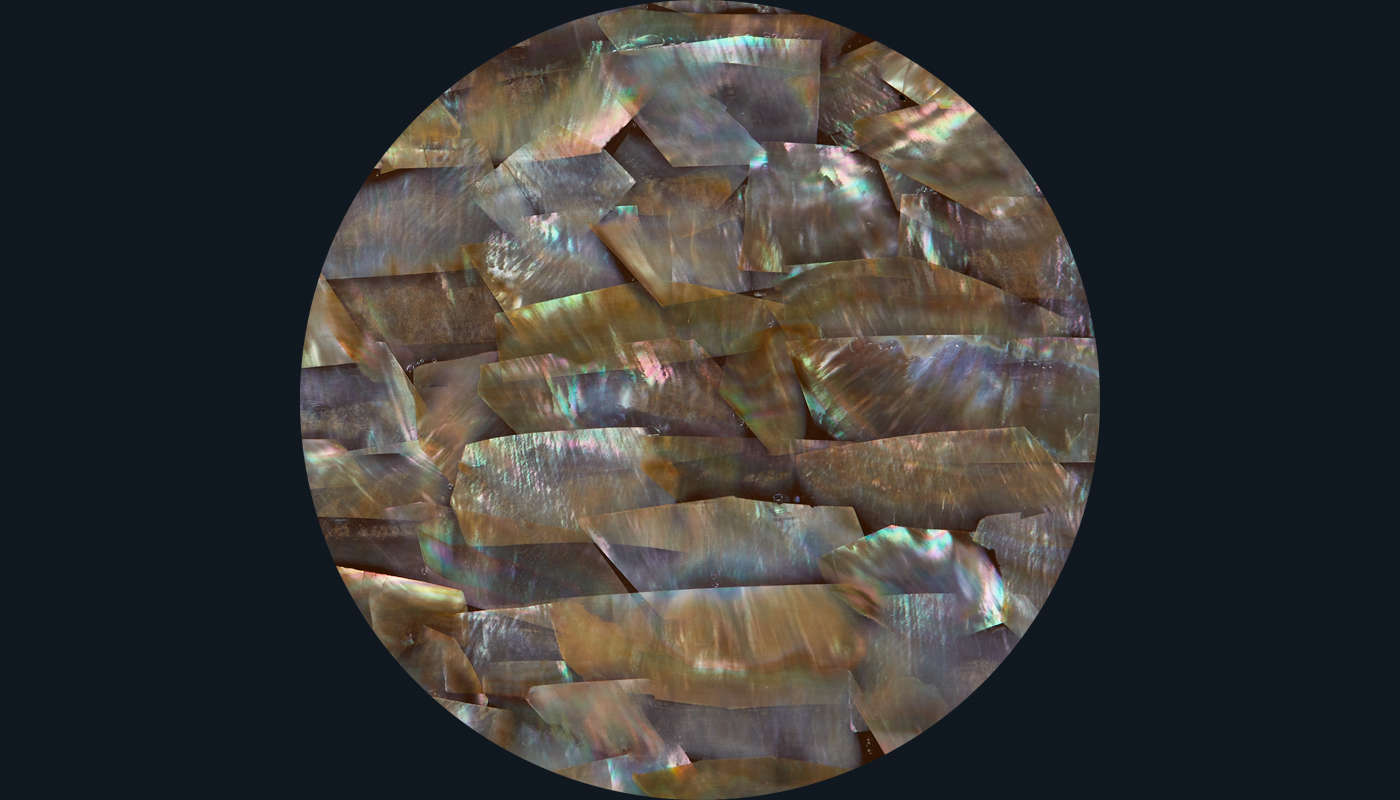 Coated
Luméa Coated Veneers, known also as laminates, are sealed and protected on the front with a clear gloss or colour-tinted urethane (see colour options) which also enhances the veneers' strong natural colours and patterns. The back is coated with various water-based acrylic paints which give colour back to the thin shell. A smooth 0.3 mm thick sheet with the option of adhesive backing for effortless application. This veneer is pieced together in a strip pattern.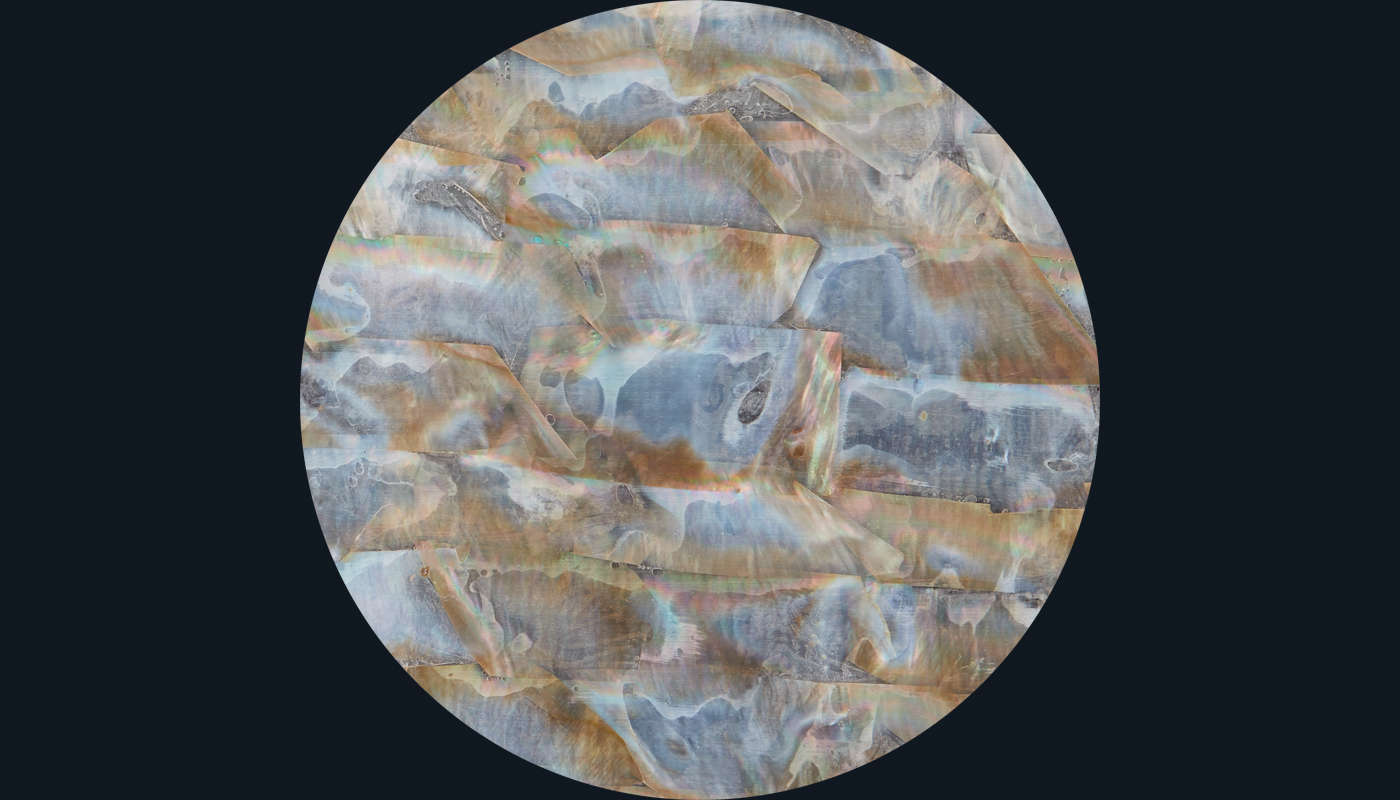 Uncoated
Luméa Uncoated Veneers are the least processed option in our Veneer range. A thin 0.3 mm semi-opaque veneer sliced from our quality Luméa Shells. When placed against a solid dark coloured substrate, the pearlescent qualities of the shell come to life.
Designed for interior applications, veneers are a decorative feature which can be added to a wide range of surfaces and products to enhance and add value. Used in such things as furniture, artwork, and musical instruments, or for larger home furnishings. This sheet is brittle but can be carefully cut using a sharp craft knife or scissors into different shapes. For more intricate shapes, contact us for design and laser-cutting services.
The Uncoated Veneer form is used where a thicker veneer is required. They can be glued together to form a composite sheet, then, inlayed and sanded flush with the wood. You can apply a resin or wax finish to enhance the shells iridescence after application. This form also gives you the flexibility to apply your own coating if desired.
230 x 130 mm (9.06" x 5.12")

230 x 130 mm (9.06" x 5.12")

Shell is a natural product with a variety of factors that affect appearance. Your screen settings also affect the experience of the colours and appearance. Therefore, there is no guarantee it will be possible to achieve the exact appearance as what you see on this website. Certain characteristics of our products may be altered depending on storage conditions or their use in combination with other ingredients. This is beyond our control and we strongly recommend contacting us directly with specific enquiries and testing prior to use.
Tell us about your project...
Your project is unique, so we provide personalised advice before delivering worldwide from our studio in New Zealand.

Luméa products are made from natural shell with a variety of factors that affect form and function. If you can't find the right product from within our range, then talk to us about our custom design service. We love to experiment and collaborate with our partners to create unique solutions.