White Mother of Pearl Tile and Panels
Luméa shells are handcrafted into functional tiles to share the ocean's beauty through architecture, and interior design. Luméa White Mother of Pearl Tile and Panels are made using either handcrafted shell shapes or our shell veneer and come with a range of different backing options to best suit your end use. Choose from Veneer or Solid Shell tile and panels or Mosaic tiles.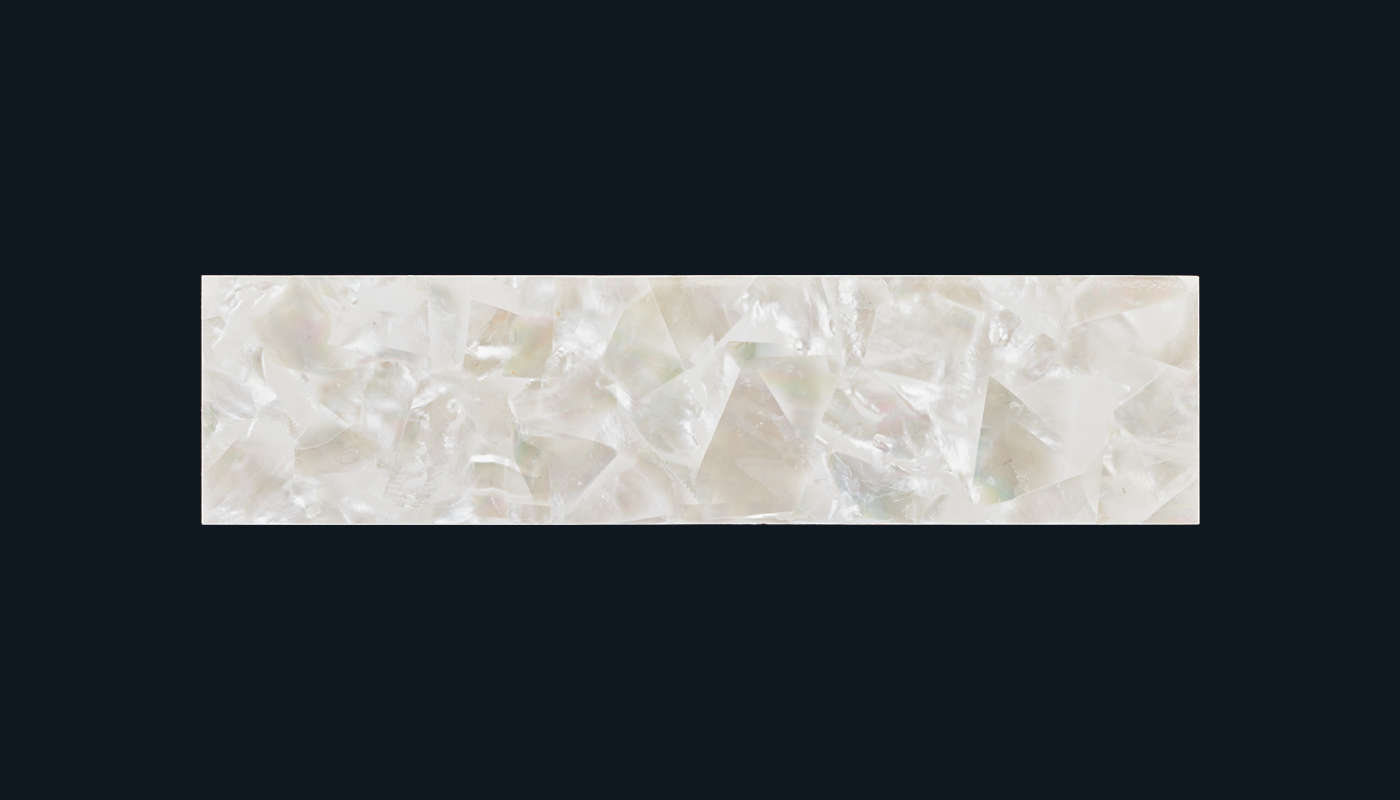 Veneer Tile and Panel
The Luméa White Mother of Pearl Veneer Tile and Panels show off the natural pink-white iridescence of the shell.They are designed for use as a decorative feature in luxury interiors, complimenting pale and dark colour schemes. The Veneer Tiles are composed of Luméa genuine shell veneers glued to a ceramic backing and sealed with a protective coating. The Veneer Panels are also composed of Luméa shell veneers and come with backing options of MDF, Acrylic, or Signex, then sealed with a protective coating.
A luxurious feature tile, best suited for areas not exposed to continuous water or direct radiant heat. Please refer to the Technical data PDF for more information.
300 x 75 mm (pvc backing)
200 x 200 mm
200 x 100 mm
150 x 75 mm
200 x 50 mm
200 x 25 mm
50 x 50 mm

Natural Random
Shell is a natural product with a variety of factors that affect appearance. Your screen settings also affect the experience of the colours and appearance. Therefore, there is no guarantee it will be possible to achieve the exact appearance as what you see on this website. Certain characteristics of our products may be altered depending on storage conditions or their use in combination with other ingredients. This is beyond our control and we strongly recommend contacting us directly with specific enquiries and testing prior to use.
Tell us about your project...
Your project is unique, so we provide personalised advice before delivering worldwide from our studio in New Zealand.

Luméa products are made from natural shell with a variety of factors that affect form and function. If you can't find the right product from within our range, then talk to us about our custom design service. We love to experiment and collaborate with our partners to create unique solutions.