Freshwater Mother of Pearl Tiles
Luméa shells are handcrafted into functional tiles to share the ocean's beauty through architecture, and interior design. Luméa Freshwater Mother of Pearl Shell Tiles are made using either handcrafted shell shapes or our shell veneer and come with a range of different backing options to best suit your end use. Choose from Solid Shell Panel and Mosaic forms.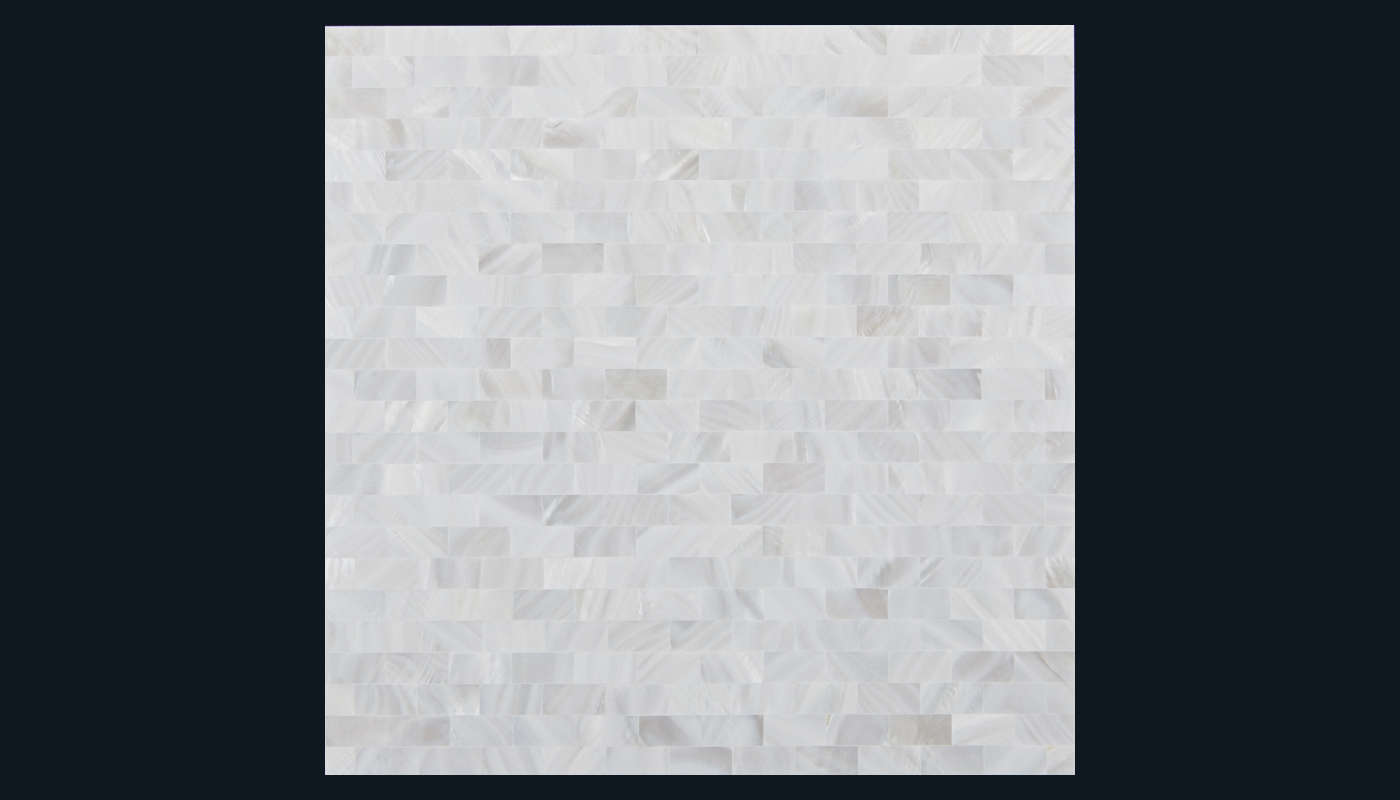 Solid Shell Panel
Formed using handcrafted pieces of solid shell, pieced together in a variety of eye-catching designs and polished to an elegant finish. Luméa Solid Shell Panels have a standard size of 300 x 300 mm, or can be custom made in panel sizes up to 2400 x 1200 mm with a backing of either alloy honeycomb, siliceous calcium board or MDF.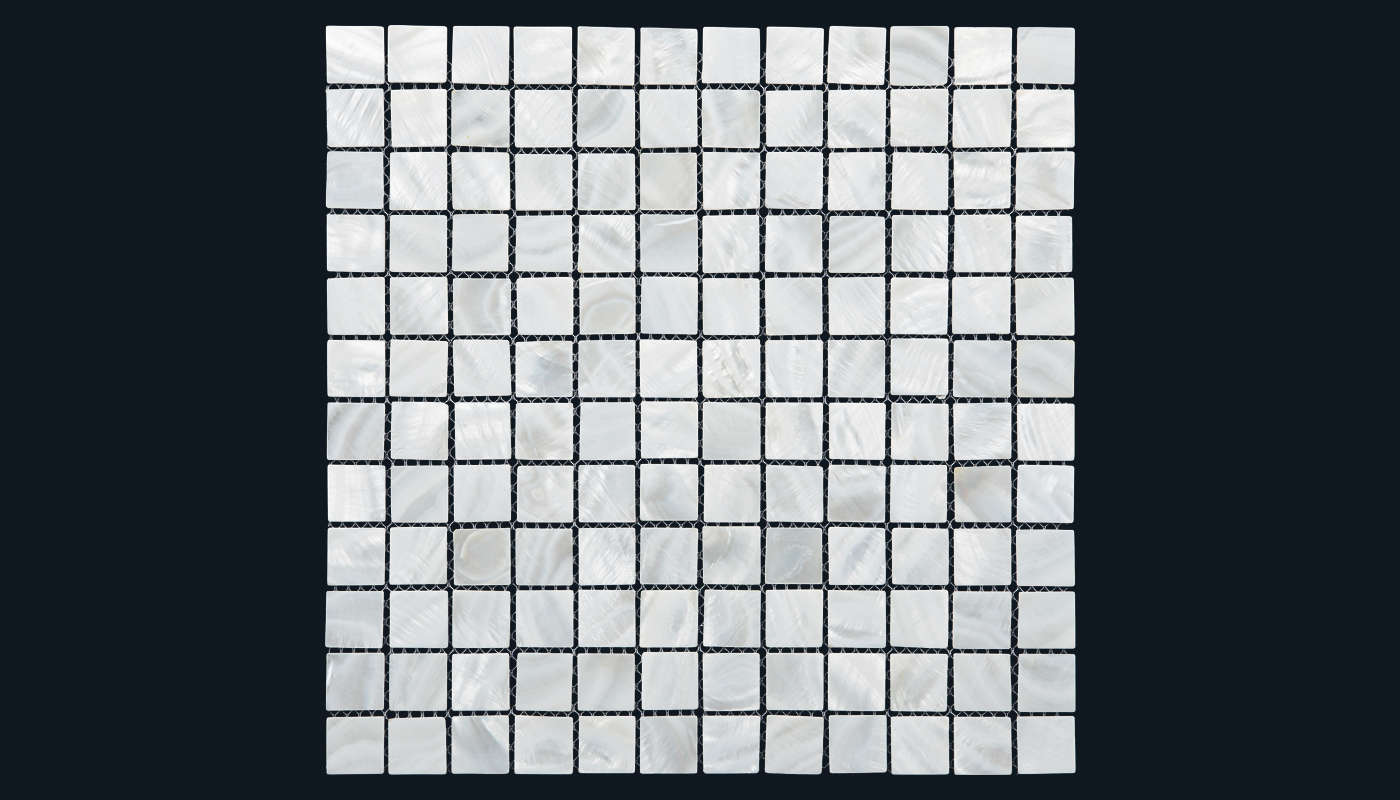 Mosaic
Luméa Mosaic Tiles are hand cut square shell pieces laid out on poly fabric backing ready for installation. Once grouted into place shell mosaics offer a soft natural feel to wet areas and wall features. For the Mosaic pieces, choose from two sizes, a small 15 x 15 mm square or a larger 25 x 25 mm square.
Used often for luxurious feature walls in commercial fit outs, splash backs in Kitchens, panelling in doors and cabinets and bathrooms. Best not to use in wet floor area where water may not drain away fully. Great for use on interior walls.
Used often in bathroom and kitchen tiled areas. The mosaic tiles can be used as they are, in 300 x 300 mm sheets, or alternatively because the mesh backing can be cut easily with scissors, use your creativity to develop a design which you can build yourself.
300 x 300 mm (11.811" x 11.811")
100 x 100 mm (3.94" x 3.94")

300 x 300 mm (11.811" x 11.811")

White Square

White Brick

Natural Brick

Natural Crazy

Natural Herringbone
25 x 25 mm White Square

15 x 15 mm White Square

25 x 25 mm Natural Square

15 x 15 mm Natural Square
Shell is a natural product with a variety of factors that affect appearance. Your screen settings also affect the experience of the colours and appearance. Therefore, there is no guarantee it will be possible to achieve the exact appearance as what you see on this website. Certain characteristics of our products may be altered depending on storage conditions or their use in combination with other ingredients. This is beyond our control and we strongly recommend contacting us directly with specific enquiries and testing prior to use.
Tell us about your project...
Your project is unique, so we provide personalised advice before delivering worldwide from our studio in New Zealand.

Luméa products are made from natural shell with a variety of factors that affect form and function. If you can't find the right product from within our range, then talk to us about our custom design service. We love to experiment and collaborate with our partners to create unique solutions.