New Zealand Abalone (Pāua) Pearls
Luméa Wild Pearls are created by natures' own design. Formed either as a blister on the inside nacre of the shell, or free formed within the muscle of the mollusc, they are speckled with imperfections. Luméa Wild Pearls are presented in their natural form for highly talented artisans to create precious, bespoke pieces.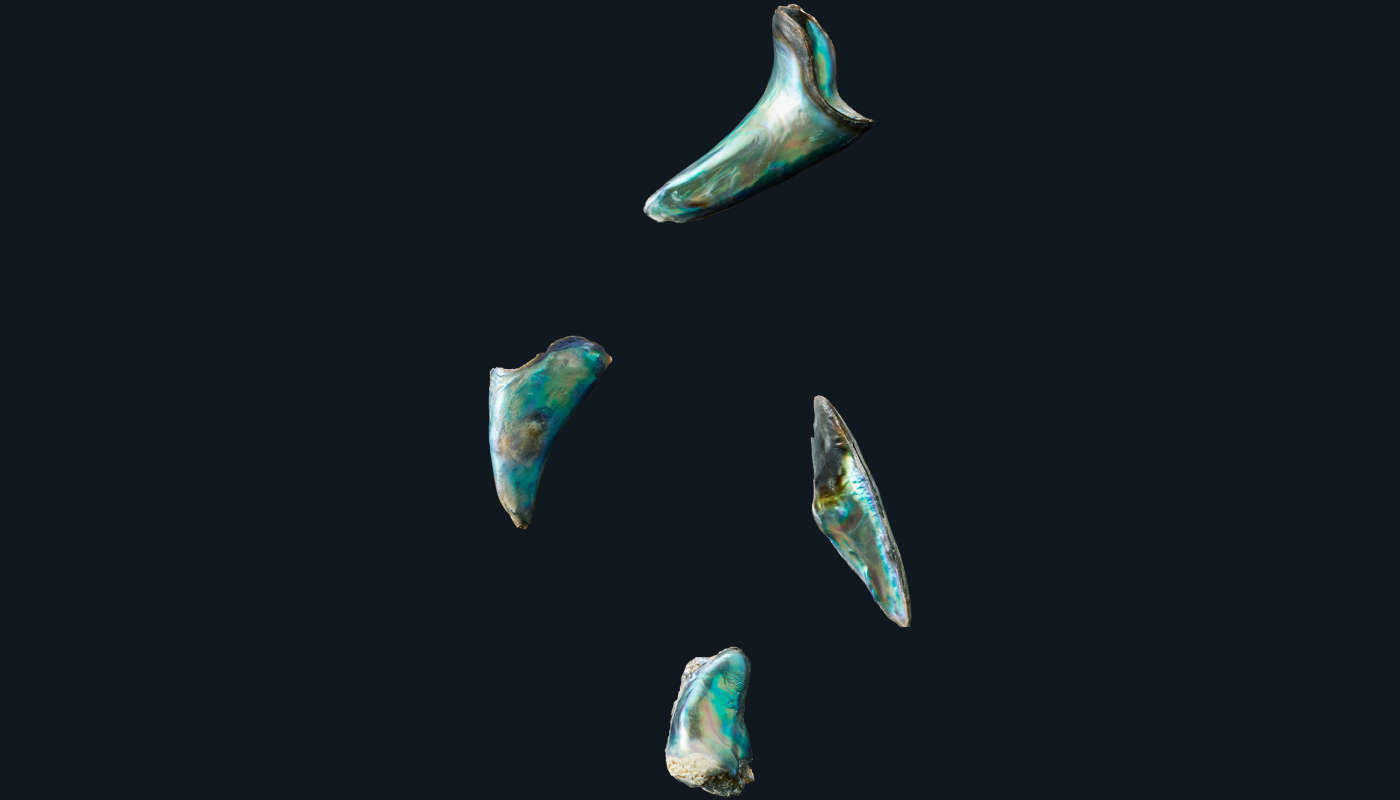 Baroque
An extremely rare Gem, Luméa Baroque Pearls are nature's own creation. Free-formed layers of vibrant blue nacre create mysterious shapes within the growing New Zealand Abalone shells. A true natural wonder, only a very small number of these sought after pieces exist.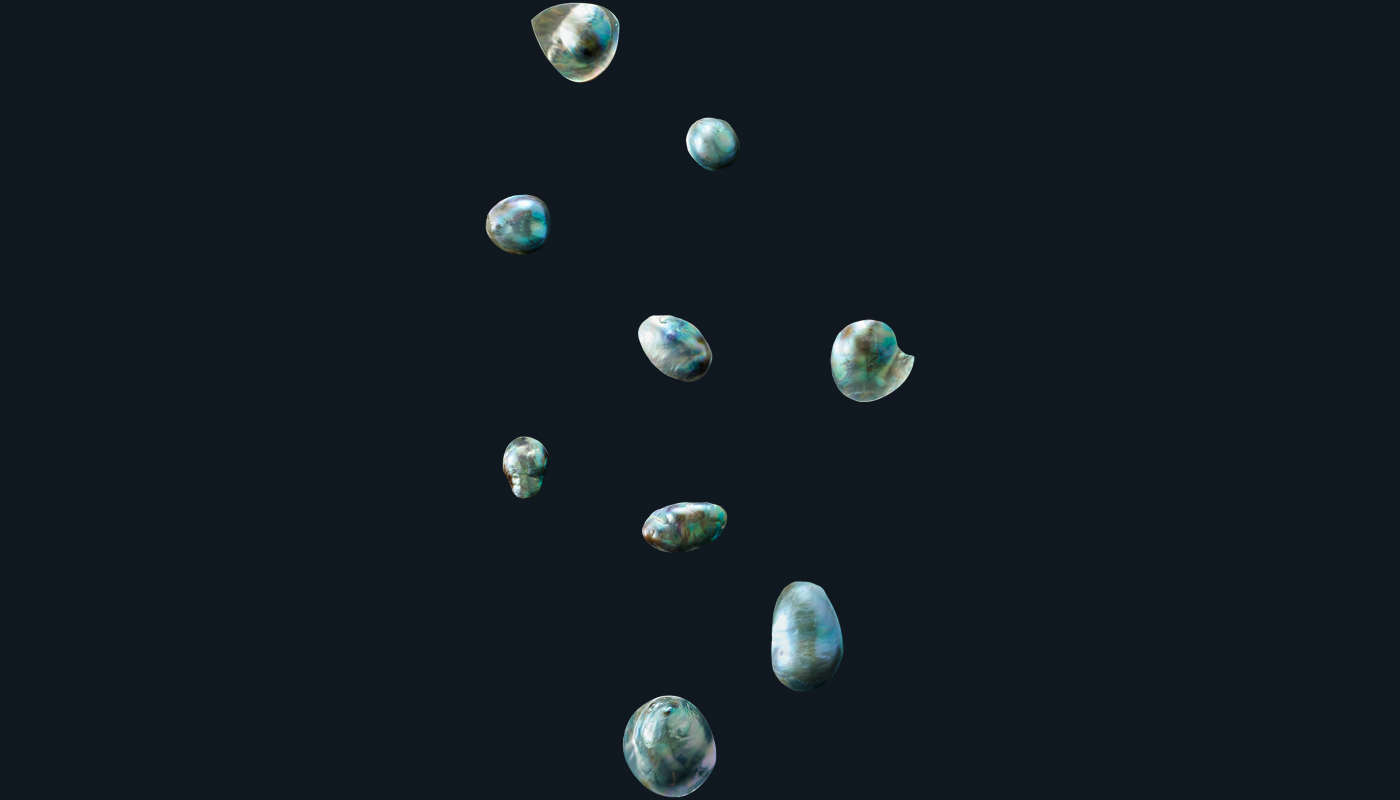 Mabé
A naturally occurring blister that forms on the inside nacre of the New Zealand Abalone shell creating some of the most uniquely coloured and rare ocean gems. The colouring of each pearl is unique to the shell it was grown. In these pearls you will find hues of blues, greens, purples and pinks. Unlike the farmed blue pearls, Luméa Mabé Pearls have unusual shapes to inspire creativity in design.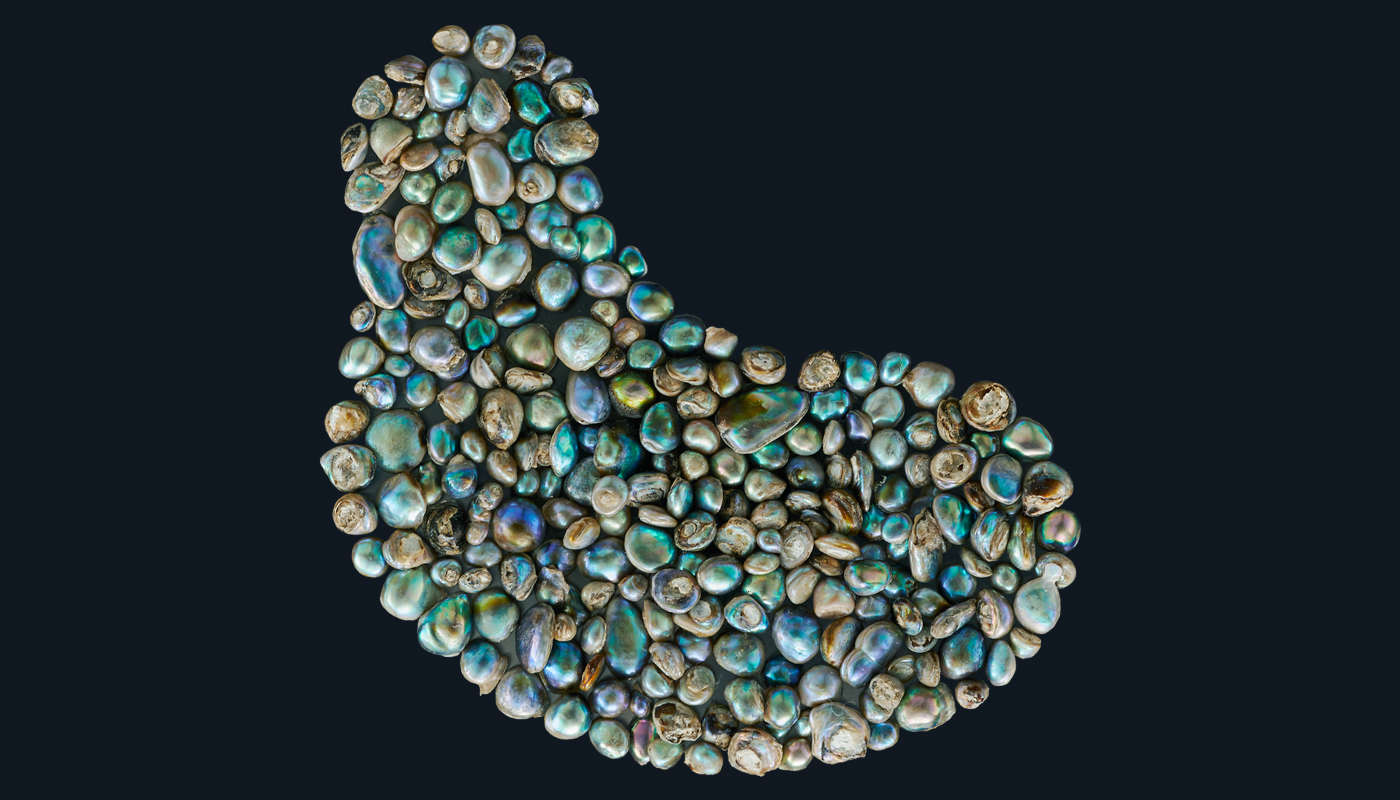 Seed
Layers of the colourful New Zealand Abalone nacre free-form into tiny seed like baroque shaped pearls. A natural wonder, the smallest of the Luméa Wild Pearl collection, Seed Pearls provide versatility to compliment your fine jewellery designs.
These pearls come in their complete natural form. Stunning as a feature in fine jewellery or kept safely in collections of pearl enthusiasts.
Our mabé pearls can be cut from the shell, and cleaned ready to be set in fine handcrafted bespoke jewellery. They can also be left in the shell, allowing designers to get inspiration from their natural form.
A very small round shaped baroque pearl (<7mm). Look stunning by themselves or arranged using many together. Most seed pearls have a beautiful rounded top, and the bottom shows the calcium carbonate from which they have been formed.
10 - 50 mm (0.4" - 1.97")

10 - 40 mm (0.4" - 1.57")

Shell is a natural product with a variety of factors that affect appearance. Your screen settings also affect the experience of the colours and appearance. Therefore, there is no guarantee it will be possible to achieve the exact appearance as what you see on this website. Certain characteristics of our products may be altered depending on storage conditions or their use in combination with other ingredients. This is beyond our control and we strongly recommend contacting us directly with specific enquiries and testing prior to use.
Tell us about your project...
Your project is unique, so we provide personalised advice before delivering worldwide from our studio in New Zealand.

Luméa products are made from natural shell with a variety of factors that affect form and function. If you can't find the right product from within our range, then talk to us about our custom design service. We love to experiment and collaborate with our partners to create unique solutions.