Black Mother of Pearl Veneer Shape
Luméa Veneers have been carefully sliced from our whole shells into sheets and then laser cut into shapes with a self adhesive backing.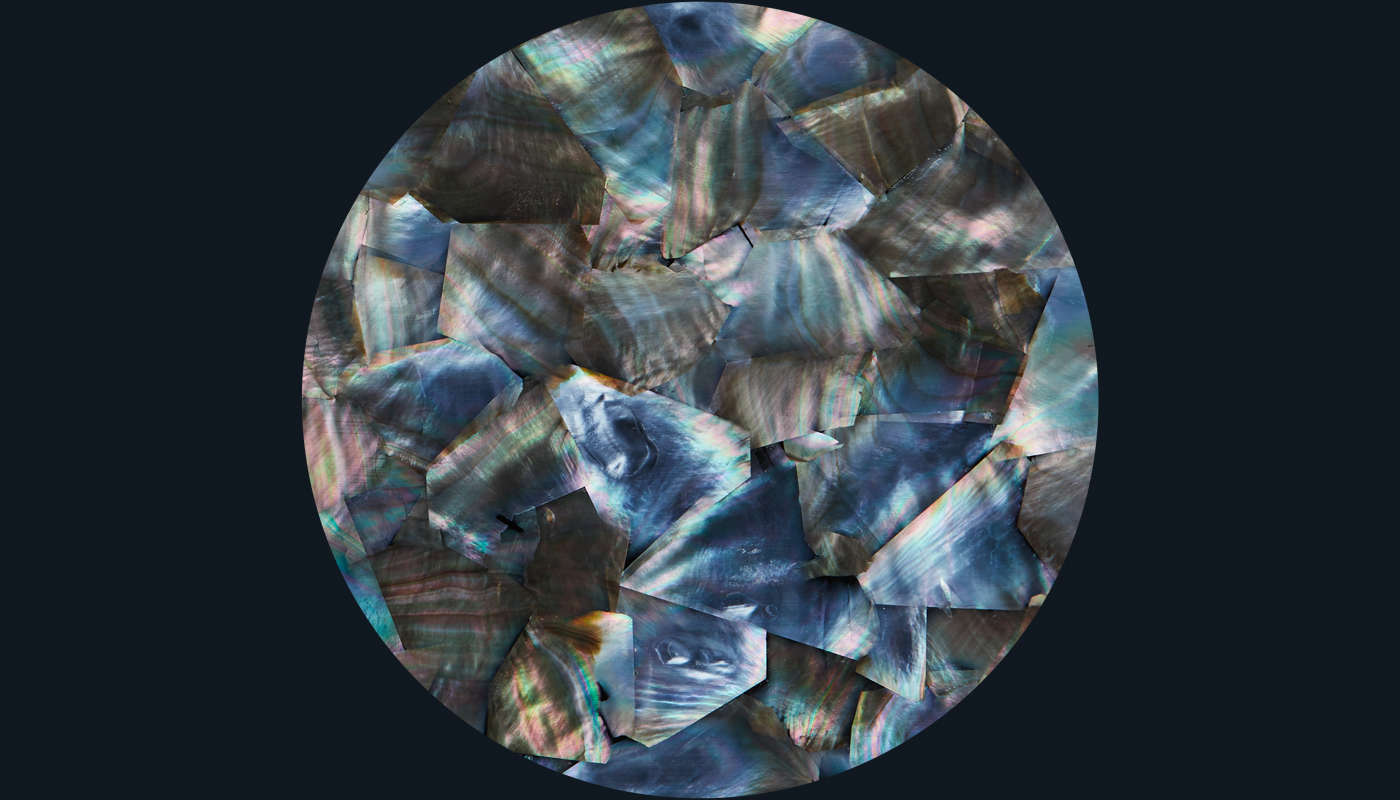 Gloss
Sealed and protected on the front with a clear gloss or colour-tinted urethane (see colour options) which enhances the veneers' strong natural colours and patterns. The back is coated with water-based acrylic paints which give colour back to the thin shell. Self-adhesive backing for effortless application. 0.5 mm.
Natural Mosaic

Natural Moonstone
Designed for interior applications, veneers are a decorative feature which can be added to a wide range of surfaces and products to enhance and add value. Used in such things as furniture, artwork, and musical instruments, or for larger home furnishings. Custom shapes also available.
Shell is a natural product with a variety of factors that affect appearance. Your screen settings also affect the experience of the colours and appearance. Therefore, there is no guarantee it will be possible to achieve the exact appearance as what you see on this website. Certain characteristics of our products may be altered depending on storage conditions or their use in combination with other ingredients. This is beyond our control and we strongly recommend contacting us directly with specific enquiries and testing prior to use.
Tell us about your project...
Your project is unique, so we provide personalised advice before delivering worldwide from our studio in New Zealand.

Luméa products are made from natural shell with a variety of factors that affect form and function. If you can't find the right product from within our range, then talk to us about our custom design service. We love to experiment and collaborate with our partners to create unique solutions.