New Zealand Abalone (Pāua)
Luméa New Zealand Abalone Shell Shapes are carefully cut from the vibrant blue green nacre of the abalone shell. Commonly used as an inlay material by luthiers, bespoke furniture makers or jewellery manufacturers. The colour patterns of each piece are always unique due to the natural variation of these sea shells. Luméa inlay shapes are a versatile product, cut specifically to meet your design requirements. Minimum order quantities will apply.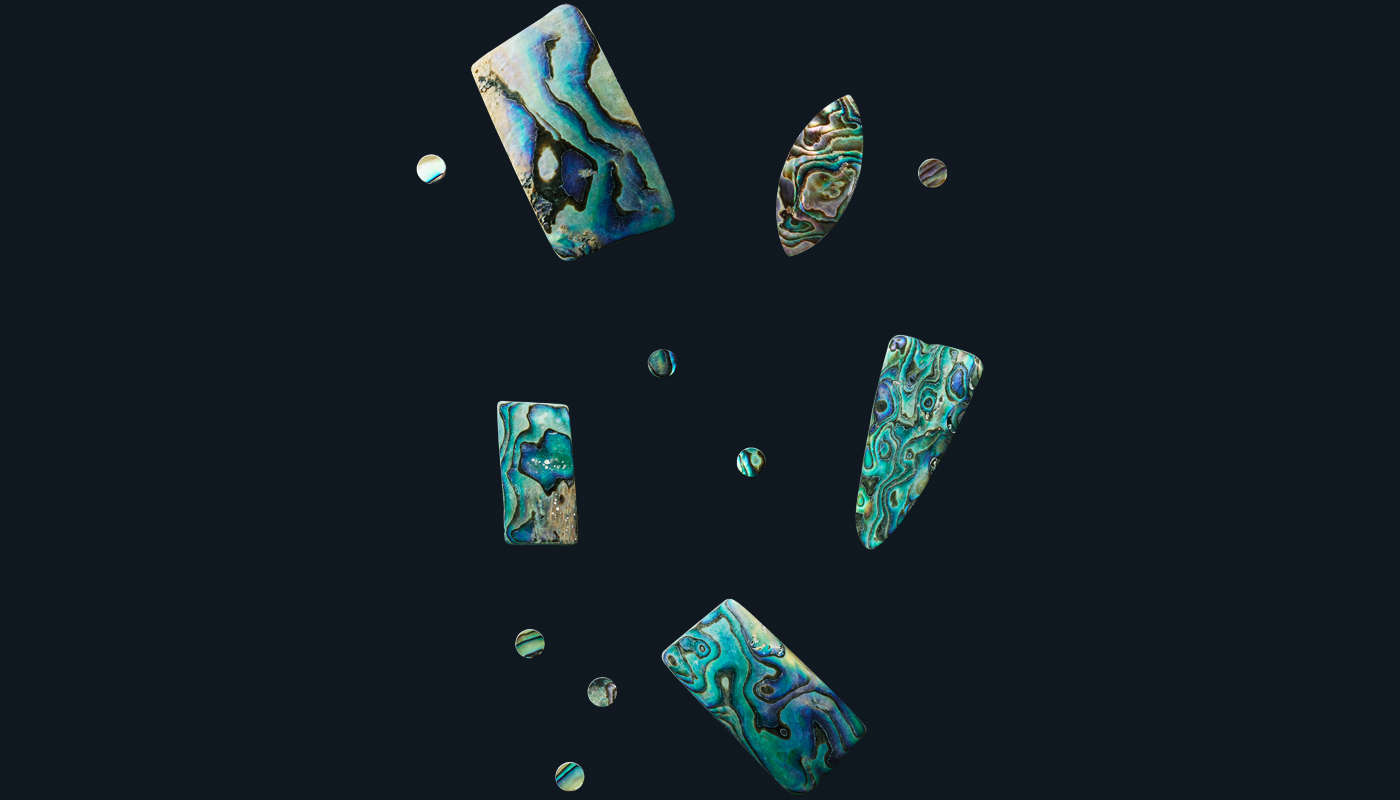 Unpolished
Luméa Natural Shell Shapes are produced by experienced craftspeople, using machines to grind pieces of shell into various small shapes, thicknesses and sizes perfect for inlay in wood or metals. A beautiful, unique natural product with vibrant blue, green and pink hues. Once inlayed you may sand the top to provide a flat even surface and coatings can be applied for extra durability and shine.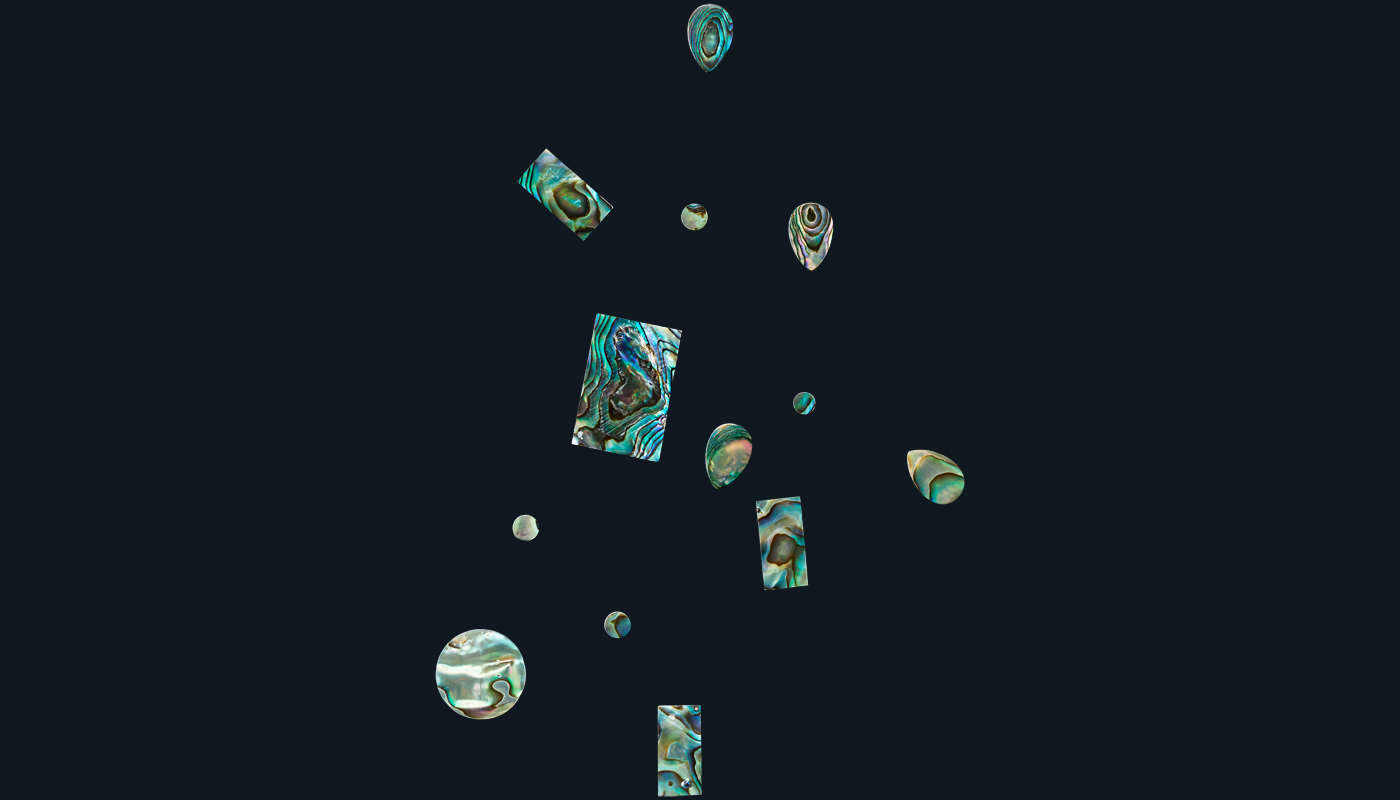 Polished
Polished shapes undergo the same process as the natural shapes, however they are polished to enhance the vibrant colours of the New Zealand Abalone shell. They can be polished on one or both sides depending on their end use. To get the smooth, iridescent shine, each piece is individually fine ground, then buffed using a soft wheel and buffing cream.
Natural
Natural
Guitar inlay, Furniture inlay, Woodcraft inlay, Jewellery.
Luméa Polished Shapes are most commonly used for cabochons in fine and fashion jewellery. The shapes can be laser cut to your specific requirements if necessary. The eye catching blues, greens, and pinks in organic tide-like patterns looks stunning in silver, gold and rose gold settings.
Shapes are made to order. Please contact us with your specific requirements
Thicknesses can range between 1 - 3mm, also depending on size of the piece.

Shapes are made to order. Please contact us with your specific requirements

Shell is a natural product with a variety of factors that affect appearance. Your screen settings also affect the experience of the colours and appearance. Therefore, there is no guarantee it will be possible to achieve the exact appearance as what you see on this website. Certain characteristics of our products may be altered depending on storage conditions or their use in combination with other ingredients. This is beyond our control and we strongly recommend contacting us directly with specific enquiries and testing prior to use.
Tell us about your project...
Your project is unique, so we provide personalised advice before delivering worldwide from our studio in New Zealand.

Luméa products are made from natural shell with a variety of factors that affect form and function. If you can't find the right product from within our range, then talk to us about our custom design service. We love to experiment and collaborate with our partners to create unique solutions.