Mother Of Pearl Inlay- From Artisan Creations to Interior Decor.
The era of mother of pearl inlay started gathering momentum about 15 years ago, when shell veneer sheets became a popular item. As an inspiring way to bring a unique accent into your home and a great way to impress your friends, shell surfaces have carved themselves a strong position among "left of field " design choices.
In this post, you will find a few technical tips, applications and hopefully some answers to your practical questions.
The use of shell Inlay has had its own ups and downs, but the design world's love affair with the iridescence of shell always seems on the brink of re-igniting. Shell surfaces in furniture and interior décor are a vivid expression of the local culture, from impressive flamboyance in Italian, Asian and Middle eastern designs, to more subtle accents in Europe, New Zealand, Australia and South Africa and the USA.
The presence of shell brings nature to your home and takes you back to those long walks on the beach as a child. In giftware, shell inlay and engraving adds a classy finish to de use of solid wood like Rimu and truly stands out on grey coloured driftwood. The same concept is applied to furniture, where your own personalised inserts of Pāua and mother of pearl bring a point of difference that visitors will always notice.
Unlimited applications for trophies and giftware
Shell veneer inserts enhances creations involving drawing, engraving and painting. The rich colours of NZ abalone Pāua are still a favorite among our overseas visitors, and touches of white mother of pearl are a close second. However, our extended colour range in shell veneers has allowed creators and makers to grow their collections and provide a much greater choice of giftware over the past 10 years.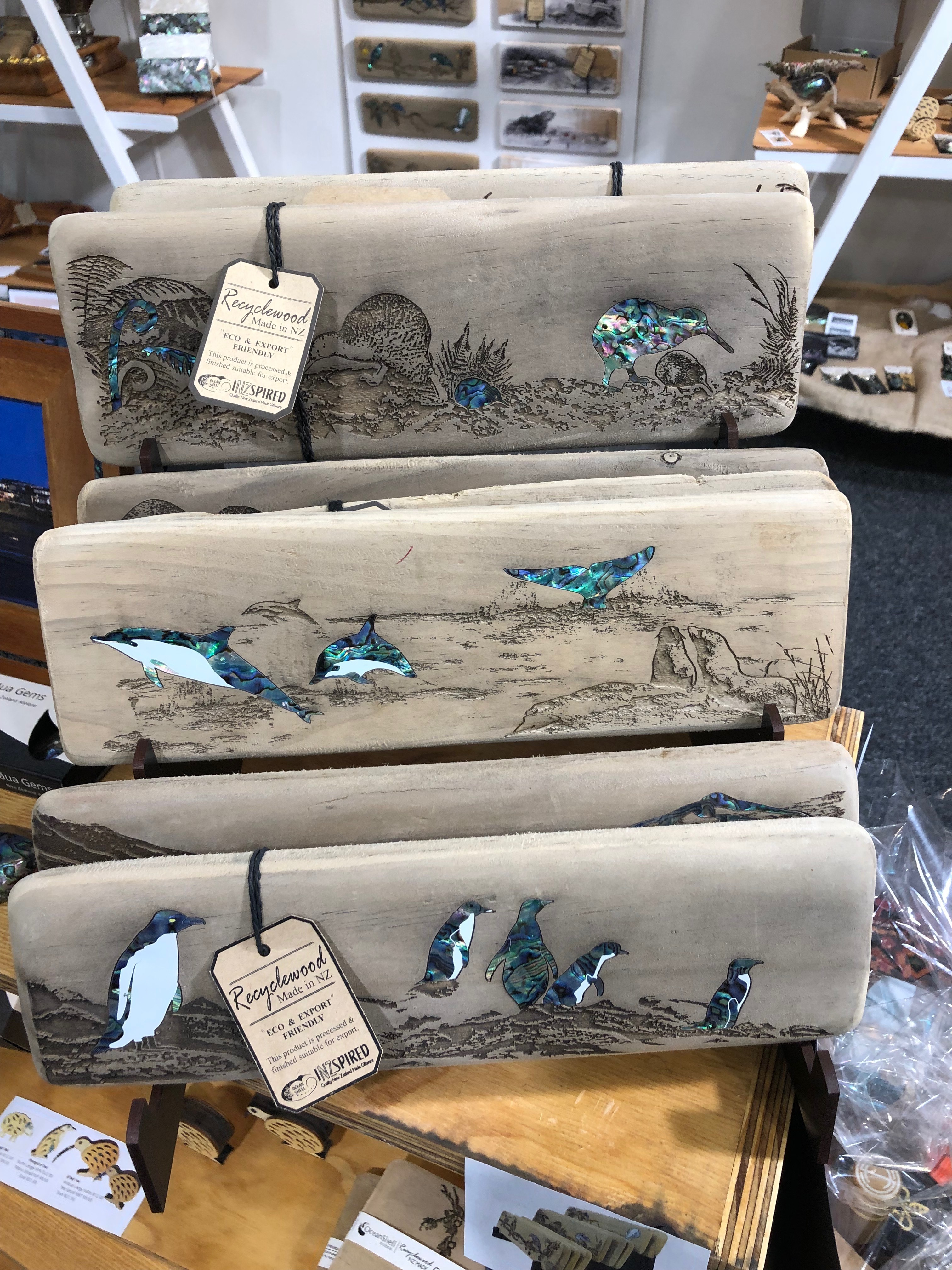 Many colourful designs flourish in artisan and giftware workshops, sharing the beauty of shell with the rest of the world.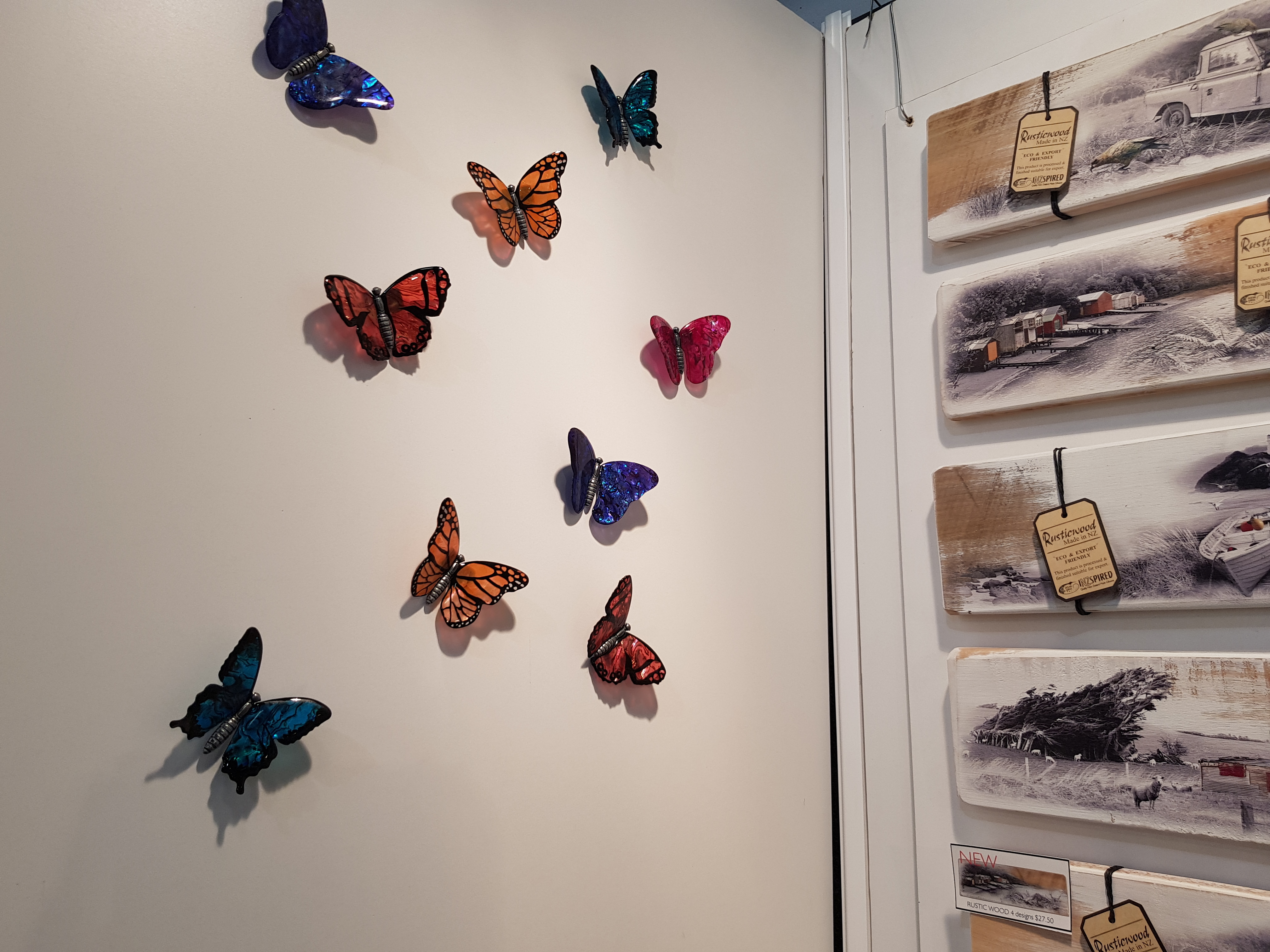 Trophy makers are enthusiastic users or shell veneers combined with wood, glass and even slate!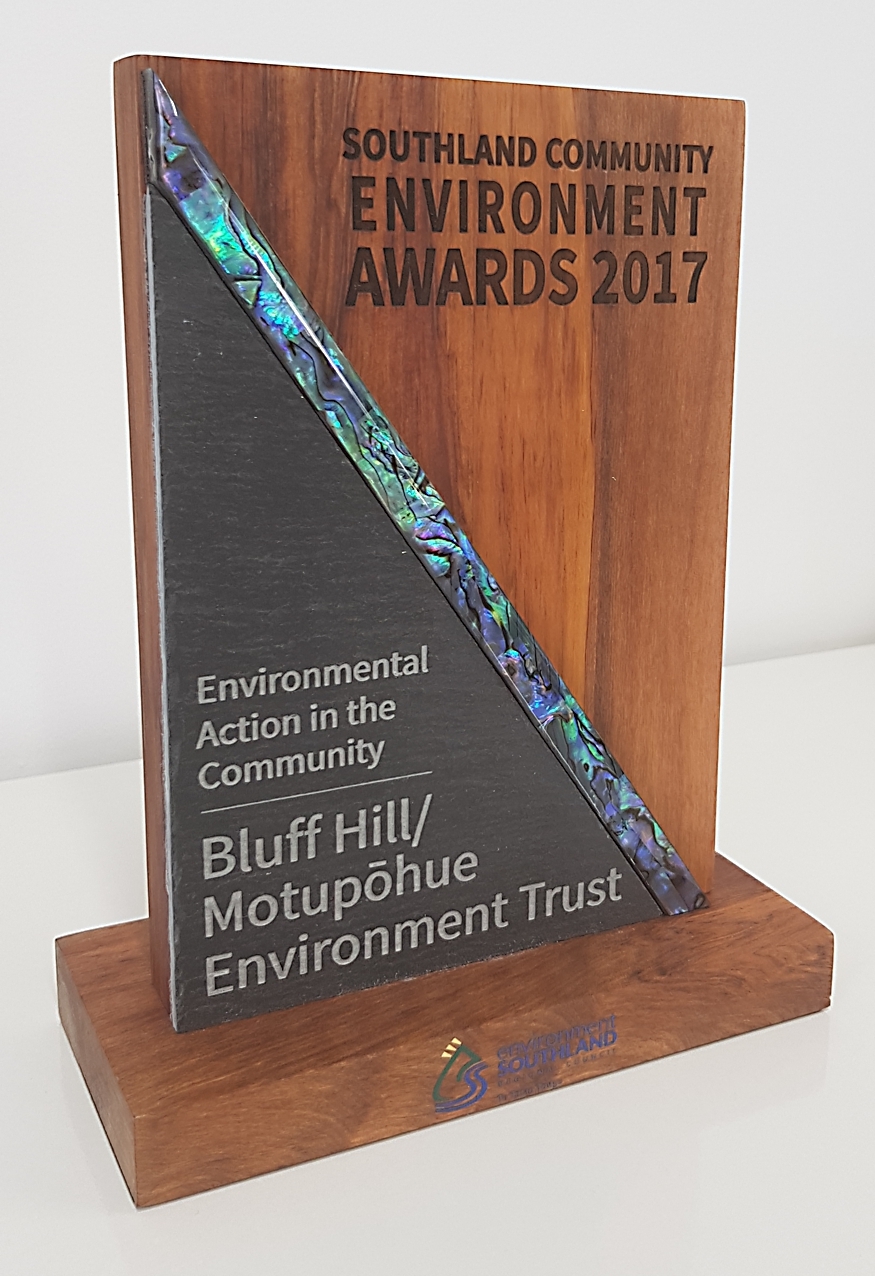 Whether you are a professional or creating DIY interior décor, you may have come across the following challenges. Every project is unique and sometimes this means finding innovative solutions.
Looking for the perfect surface?
Shell veneer inlay can be used on wood, metal and acrylic surfaces, using a double-sided sticky tape called "Peel and Stick". The thickness of shell veneers is around 0.3 mm. For a durable result, a groove should be created to fit the inlay and the final result should be a flush surface or a slight recess. This will save the inlay sheet from peeling off.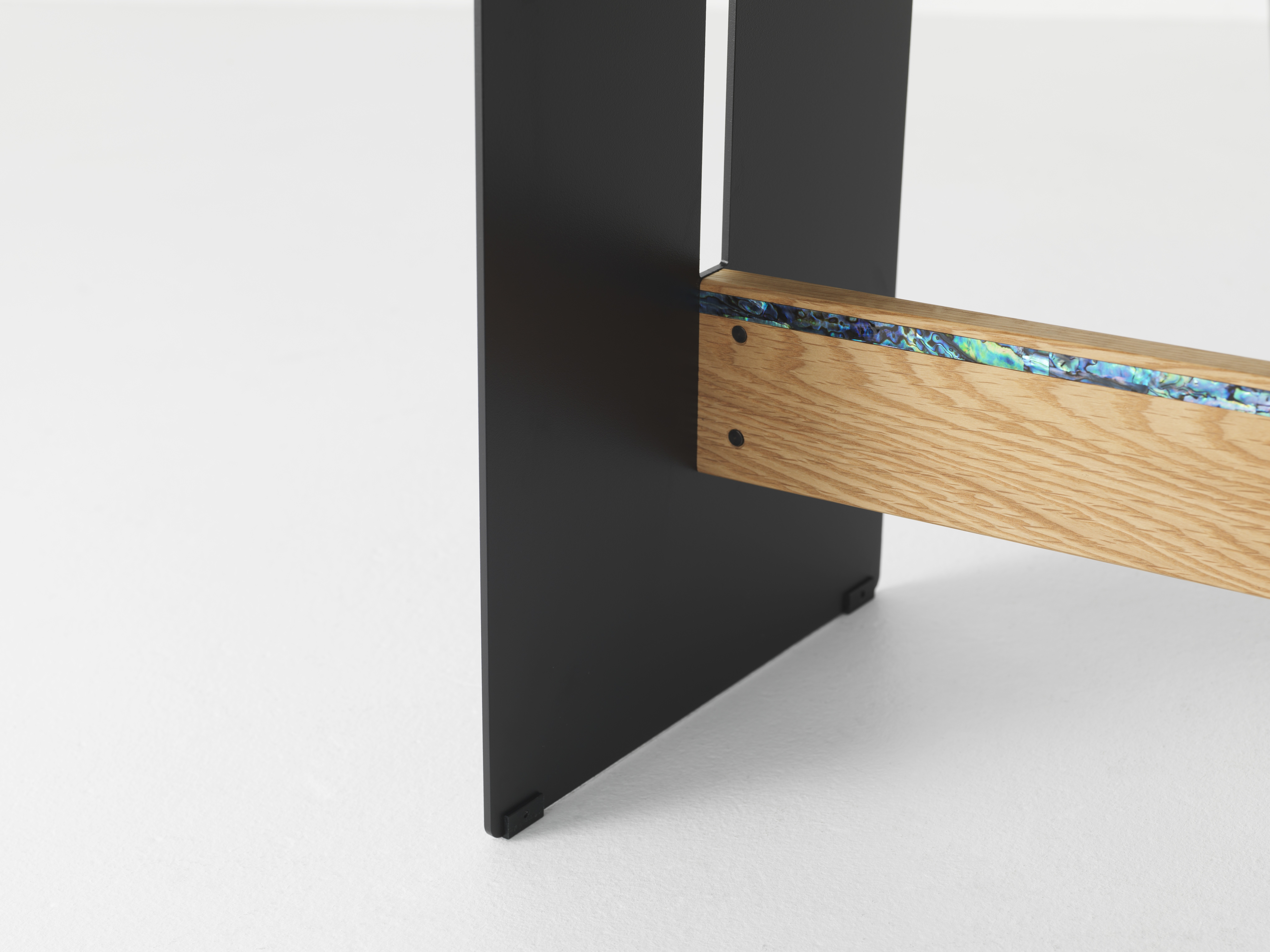 Inlay on curved surfaces, including millwork:
If our shell veneers are not flexible enough for sharply curved surfaces, concave or convex, you can use "etching" to add flexibility to the sheet. Etching consists in creating a multitude of close microscopic cuts in the veneer's surface and does not affect the overall look of the inlay, especially if you add a final coating or varnish. For etching or engraving into Mother of Pearl veneers, using your own laser cutting machine, we recommend power 10 and speed 12 -1000PPI (=1000 Pulses Per Inch).
More flex in coated veneer sheets can be obtained with the very careful use of a heat gun, should you prefer to avoid the fine cuts from etching. Flexible veneer sheets are the next option for curved surfaces as they will easily bend to a sharp "U" shape. The shell feathers are even thinner, and also come with a thinner version of Peel and Stick.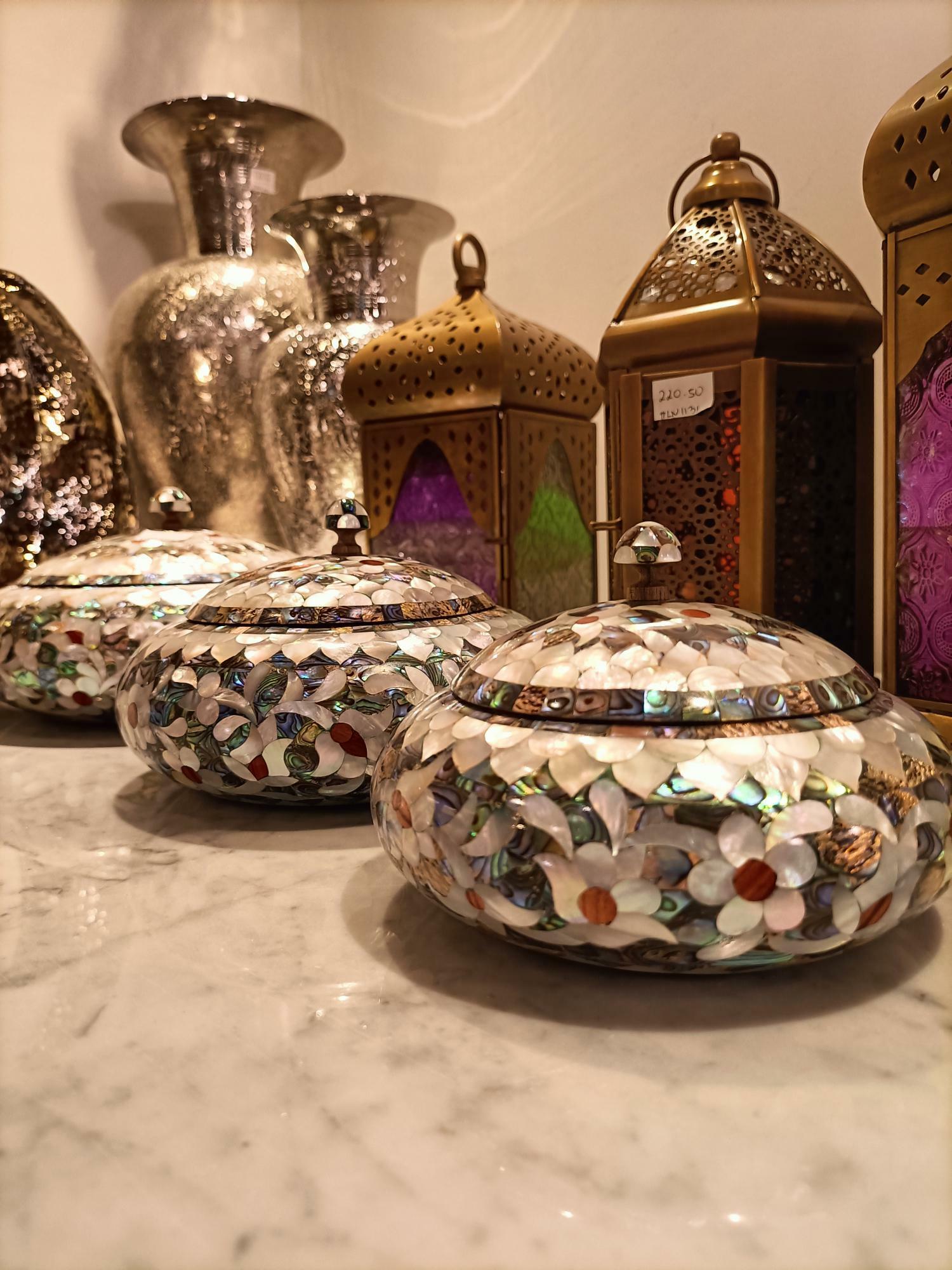 Cutting your own inlay shapes from personal designs:
Customised shapes are quite easy to laser cut from a veneer sheet, simply using a PDF file. If doing so, it is important to know that, depending on the type of shell veneer you are using, sharp angles can require particular care to avoid breakage. For white coloured veneers like white mother of pearl, the edge of the inlay shape can be slightly black, and require a light sanding or cleaning to look seamless once inserted.

For laser cutting on Mother of Pearl material, we use a 60-watt laser machine. With the veneers reaching an average of 0.3mm in thickness, our recommended settings are Power 45 and Speed 12 – 1000PPI (=1000 Pulses per inch).
For our 0.3mm veneer sheet backed with Peel and Stick material, for best results, use Power 90 and Speed 12 – 1000PPI. If cut successfully and with the correct settings, all varieties of shell veneers can be used in very intricate artwork, showcasing how far you can take custom shapes.
Shapes are cut with great precision and ready for inlay. Possibilities are almost unlimited.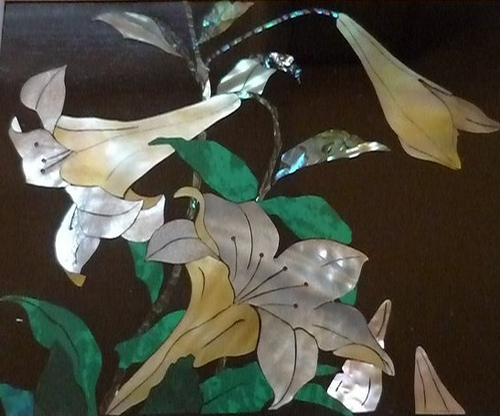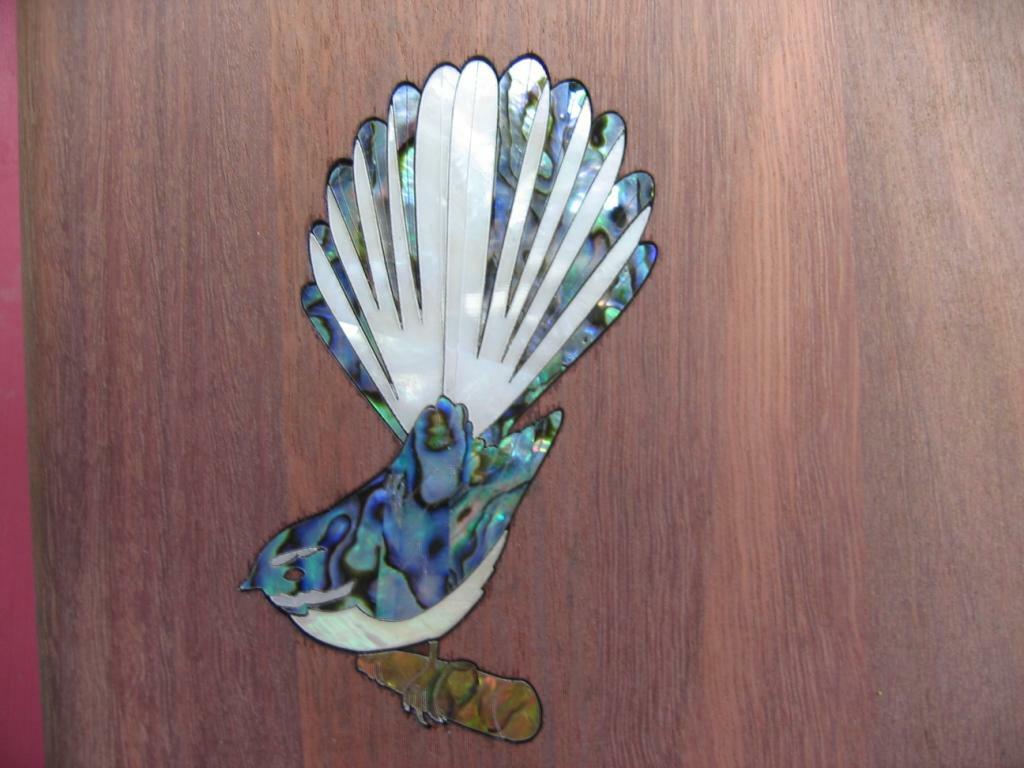 Tell us about your project...
Your project is unique, so we provide personalised advice before delivering worldwide from our studio in New Zealand.

Luméa products are made from natural shell with a variety of factors that affect form and function. If you can't find the right product from within our range, then talk to us about our custom design service. We love to experiment and collaborate with our partners to create unique solutions.